The CTEOS is a statewide survey administered annually for the Chancellor's Office, to assess the employment outcomes of students who have participated in career technical education (CTE) coursework at California Community Colleges. For more information visit our homepage at cteos.org.
2020 College reports are now available! Click here to download.
Click the image below to download the 2020 Statewide Report.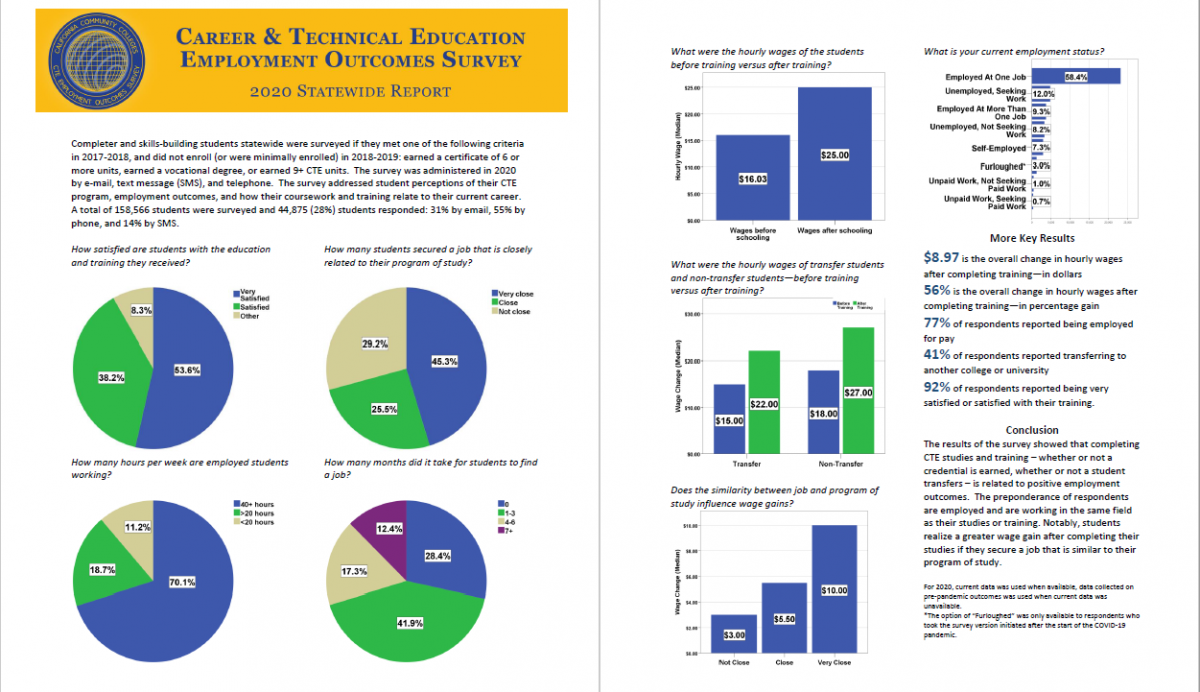 2019 College Reports are now available to download here.
2019 Statewide Report is available to download here.
2019 Data Tables (Statewide and Individual Colleges)
2019 Visualizations (Statewide and Individual Colleges)
-------
Legacy (Old) Visualizations