The CTEOS is a statewide survey administered annually for the Chancellor's Office, to assess the employment outcomes of students who have participated in career technical education (CTE) coursework at California Community Colleges.
Click the image below to download the 2022 CTEOS Statewide Report (click here for the 2022 CTEOS Statewide Noncredit Report)*.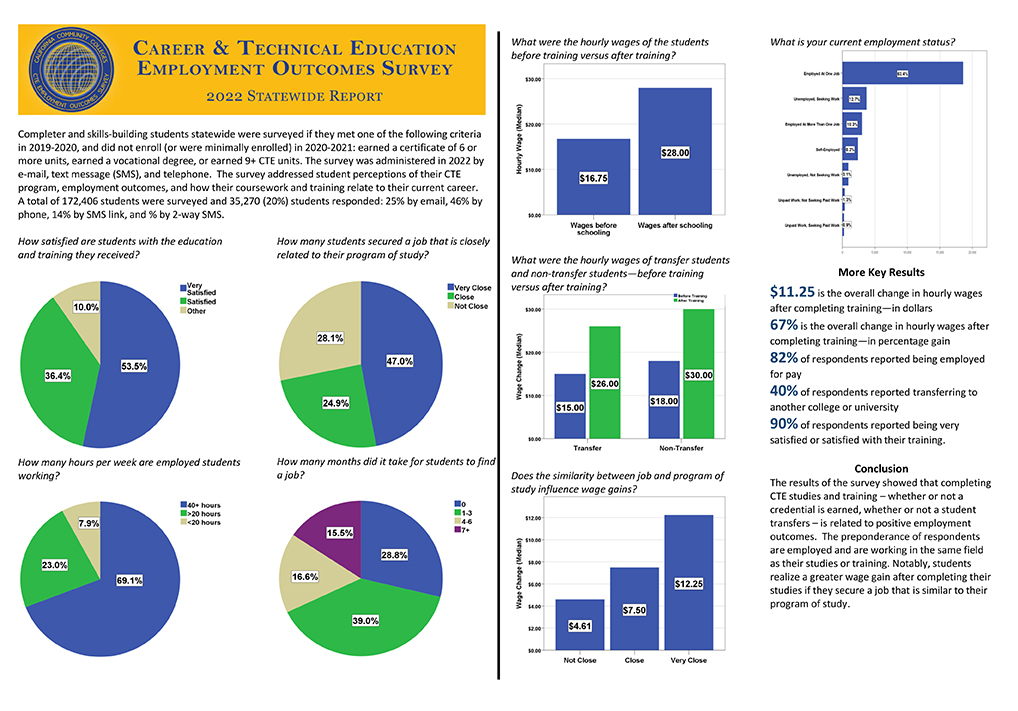 Download statewide reports, from 2013 to the current year, here. 
College Reports*
*All reports contain only credit student responses unless otherwise specified. Starting in 2021, noncredit reports have been made available for all colleges who have 5 or more responses with both pre-and-post wage data.